6 brilliant ways you can benefit from a motorcycle title loan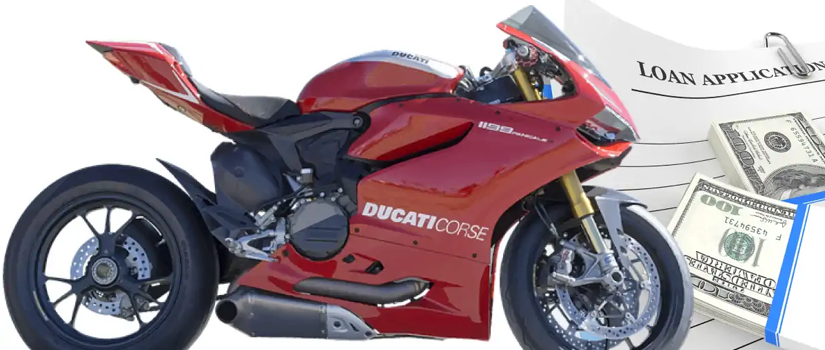 Posted on
December 10, 2020
Getting an instant loan at a time of emergency is quite a challenging task. It requires lots of paper works, time, and effort. If you encounter such a situation in your life then consider choosing a motorcycle title loan.  A motorcycle title loan is a quick option to get cash. It is a type of loan where you have to give your motorcycle title to the auto title lending company as collateral security.
In this article, we will highlight some of the benefits of a motorcycle title loan over other types of a traditional loan.
Benefits of Motorcycle Title Loans over traditional loans
Get instant cash fast
Motorcycle title loans are easy and quick to get. After submitting the required form and documents you can get the cash on the same day. Contrarily, other loans require a lot of paperwork and time.
Easy and swift process
The lenders will evaluate your motorcycle and will determine the amount of loan that you will be entitled after proper inspection. The amount of loan that will be given depends on the assessment of your vehicle. When you give approval to the specification of the loan, you can claim the money.
Takes less time for processing
A motorcycle title loan requires less time for processing. You only have to submit your motorcycle ownership documents to the auto title loan lending company and thereafter, you can get the loan within a day.
Get a loan without a perfect credit score
You are eligible for a motorcycle title loan even you have an average credit score history. Actually, there is no strict regulation for credit checks. However, other types of loans have strict rules for credit monitoring.
No guarantor is required
You can approach the auto title lending companies and can get a loan even without any guarantor. It is one of the most important advantages of motorcycle title loans.
Get loans at low and competitive rates
Auto title loans use your vehicle title as collateral security and so they do not charge high-interest rates for loans. The interest rates are comparatively lower than other lending institutions.
Find a leading auto title lending company
Title Loan Depot is one of the leading auto title loan lending companies that have been in business for a long time. They can provide you instant cash within 24 hrs during an emergency.  If you need a motorcycle title loan, contact them. You can depend on them, whenever you need cash for paying medical bills or other unexpected expenses. Visit their website at https://www.titleloandepot.com/to know more about their title loan facilities.